Storia di Roma 3
---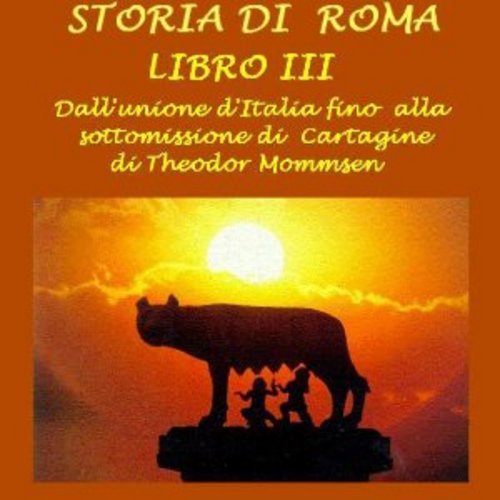 ---
5.00 EUR
Questo è un classico dei trattati di storia,che espone la storia romana dalle origini al governo di Cesare. Le vicende politiche, particolarmente della tarda repubblica, sono attentamente confrontate con gli sviluppi politici del XIX secolo.
Grazie questopera Theodor Mommsen fu insignito del Nobel per la letteratura nel 1902.
III Volume: Cartagine; : Guerra tra Roma e Cartagine per il possesso della Sicilia; Estensione dell'Italia fino ai suoi confini naturali; Amilcare ed Annibale; Guerra annibalica sino alla battaglia di Canne; Guerra Annibalica, da Canne a Zama; L'Occidente dopo la pace Annibalica; Gli stati orientali e la seconda guerra macedonica.
---
Keywords:
File Size: 555.8 MBytes
Do you want to become a reseller/affiliate and get 10.0% provision?
Storia di Roma 3

142962003
5.00
ascoltalibri
Fresh Download
Available!